How Working From Home Influences Your Home Insurance
The pandemic has changed the world forever. For the longest time, working at the office was the norm, but companies have been forced to change their way of doing things due to the virus. Today, many people telecommute to work. Many CEOs also run operations remotely from home.
In regards to homeowner's insurance, your policy may not provide adequate (or any) coverage for your office supplies and equipment. You may need to go over your current policy in order to determine if you will be fully protected.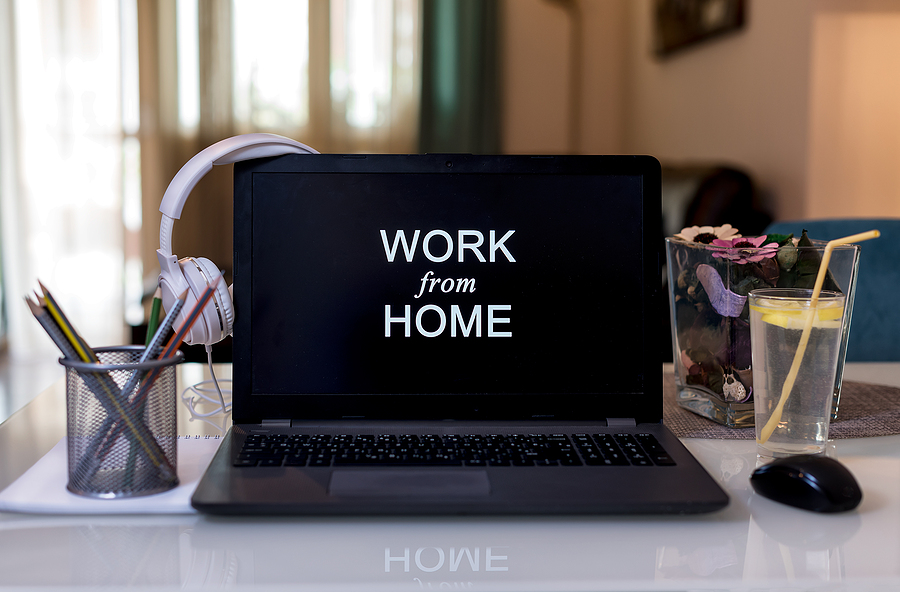 Your policy may need to be revised, or you may need to partner with another insurance company. Here, our focus will be on how working from home will influence your home insurance.
Does home insurance cover working from home?
Some people do not realize that homeowner's insurance is actually not business insurance. Your homeowner's insurance will only protect your personal activities and assets. It will not, however, cover your business activities. Casualties may occur during the growth or progression of your company, so being aware of what is covered and what isn't is crucial.
In some cases, your insurance may extend to some of the business property that you currently keep at your primary residence. However, it will likely not cover specific equipment, computers, and commodities.
Business items can become lost, stolen, or damaged. Times are tough, and people may act in desperation, which may impact your business. Your home insurance policy will likely have limits on certain business assets, such as desktops and laptops.
Your company-owned assets will usually only be covered by the commercial insurance coverage of your company. Again, banks and insurance companies offer different policies and plans to different clients. Speak to a representative to determine what coverage you are entitled to.
How can working from home affect your home insurance?
If you own a business, then you have probably felt the pressure of running it during COVID-19. The pandemic may have forced you to bring certain inventory items home with you due to mandatory lockdowns.
If you are an entrepreneur, then you will have to buy additional coverage until everyone in your city is vaccinated. You may be able to obtain coverage in the event that certain items are lost, damaged, or stolen, such as electrical devices and furniture.
However, some insurance policies are different, and may not cover your gadgets and electronic equipment if they are accidentally damaged. The only way to know for sure is to go over your policy and/or speak to an agent who represents your insurance company.
What insurance do you need to work from home?
Most homeowners will take out a general home insurance policy and call it a day. Unfortunately, they may not be completely covered with their current policy. It may not provide protection for some, or most, of their things if they are presently telecommuting to work.
Before you decide to obtain additional insurance coverage, you need to determine what your current needs are. You also must anticipate what your future needs will be, especially if you are a business owner who is thinking of expansion.
For instance, after taking some time to review things, you may decide that you require additional coverage on personal assets. You may also determine that you require general liability coverage if you are worried about property loss and/or personal injury in the future.
If you currently operate a commercial vehicle, or anticipate requiring one in the future, then perhaps obtaining commercial vehicle insurance will help. You may also have some gadgets at home that are worth hundreds or thousands of dollars. During these precarious times, the demand for certain state-of-the-art gadgets is at an all-time high.
Supply may be low due to the pandemic; so, if you have valuable gadgets, then you may want to err on the side of caution and obtain insurance for such precious items. In sum, coverage benefits for home is something that should not be taken lightly. Speak to your family and employees (if applicable) to determine the best course of action for all involved.
Times Have Changed
You may need to adjust your coverage in order to protect your assets while you are working from home. Things that were once seen as domestic items may have changed into business items due to your new working situation.
Laptops and computers are examples of products that may now be used for business purposes instead of leisure. However, just because their main purpose has changed, it does not mean that your coverage has.
Speak to your insurance company in order to revise your policy so that you will be protected while working from home. Even cooking items may need to be considered. For example, if you are running a cottage industry from your kitchen due to the pandemic, then cooking items will need to be covered.
Another possibility is injury to those who visit your home. In the past, you may have held all of your meetings and interviews at the office. However, the pandemic may force clients and employees to visit your home instead.
Better Safe Than Sorry
Imagine a scenario where a client injures themselves while at your home. Or, they may damage a valuable item of theirs while on your property. They may decide that you are to blame, and may press charges against you.
To play it safe, we would suggest that you obtain third-party liability coverage. You can add it to your home insurance in order to protect yourself from litigious clients or employees while you work from home.
Standard insurance will also not offer accidental damage coverage. For example, if you knock over a precious antique vase while you are home and it breaks, then you wouldn't be able to claim it. The same would apply if you were to drop an expensive laptop, printer, or fax machine, so obtaining accidental damage coverage may be best.