The Smarter way to get your business news – Subscribe to BloombergQuint on WhatsApp
India's stalled projects rose to an all-time high and new investments fell to their lowest in at least five years.
That's according to the capital expenditure data released by the Centre of Monitoring the Indian Economy for the year ended March. The economic think tank's data, which tracks over 50,000 projects across major industries, showed that projects worth Rs 7.63 lakh crore were either shelved, stalled or abandoned. More than a third of these (worth Rs 3.3 lakh crore) were dropped in the January-March quarter alone.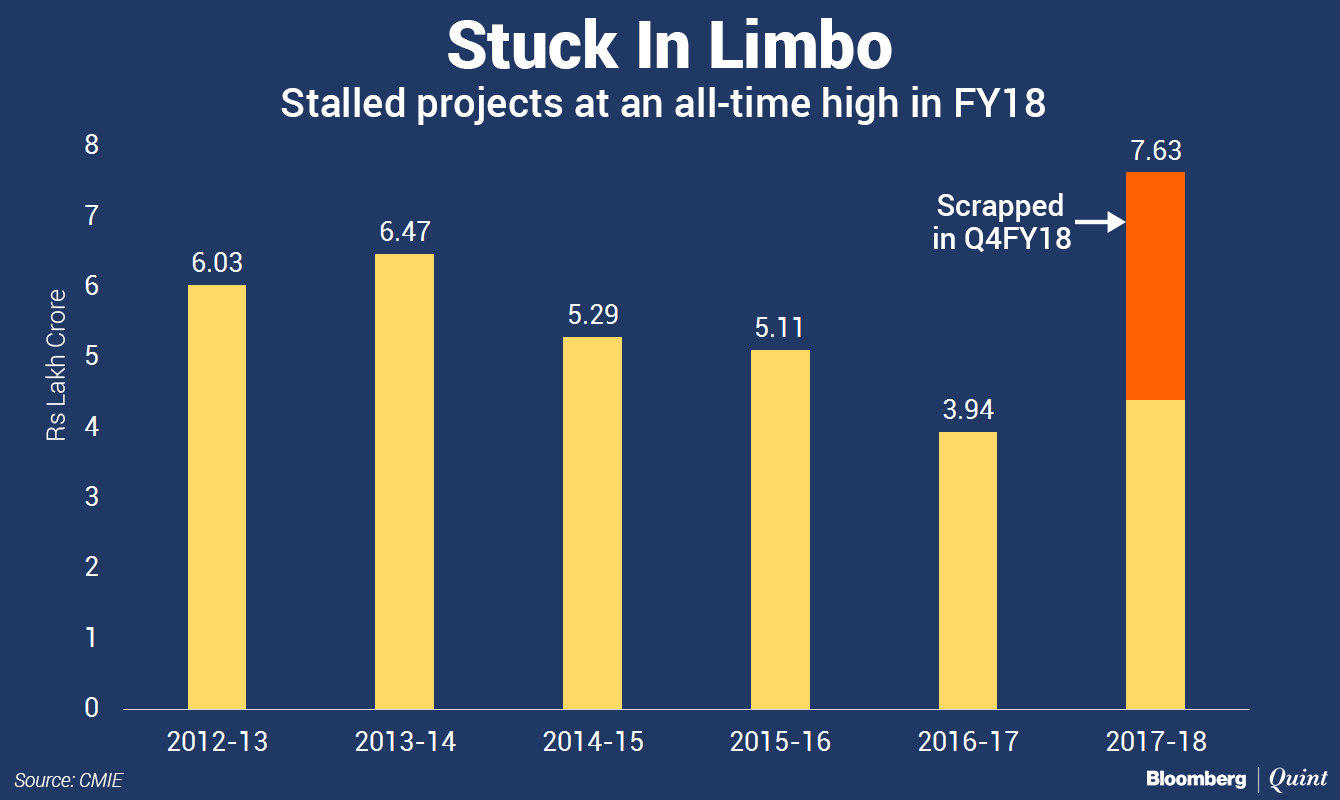 New projects announcements also saw a sharp drop, falling 52 percent to Rs 6.6 lakh crore during the year. The number of fresh projects declined to 2,496 from 3,963 in the previous year.
Projects that were completed fell nearly by half. The value of completed projects in 2017-18 declined to Rs 3.7 lakh crore from Rs 6.3 lakh crore a year ago.
The Smarter way to get your business news – Subscribe to BloombergQuint on WhatsApp
. Read more on Business by BloombergQuint.
Source: Global Economy