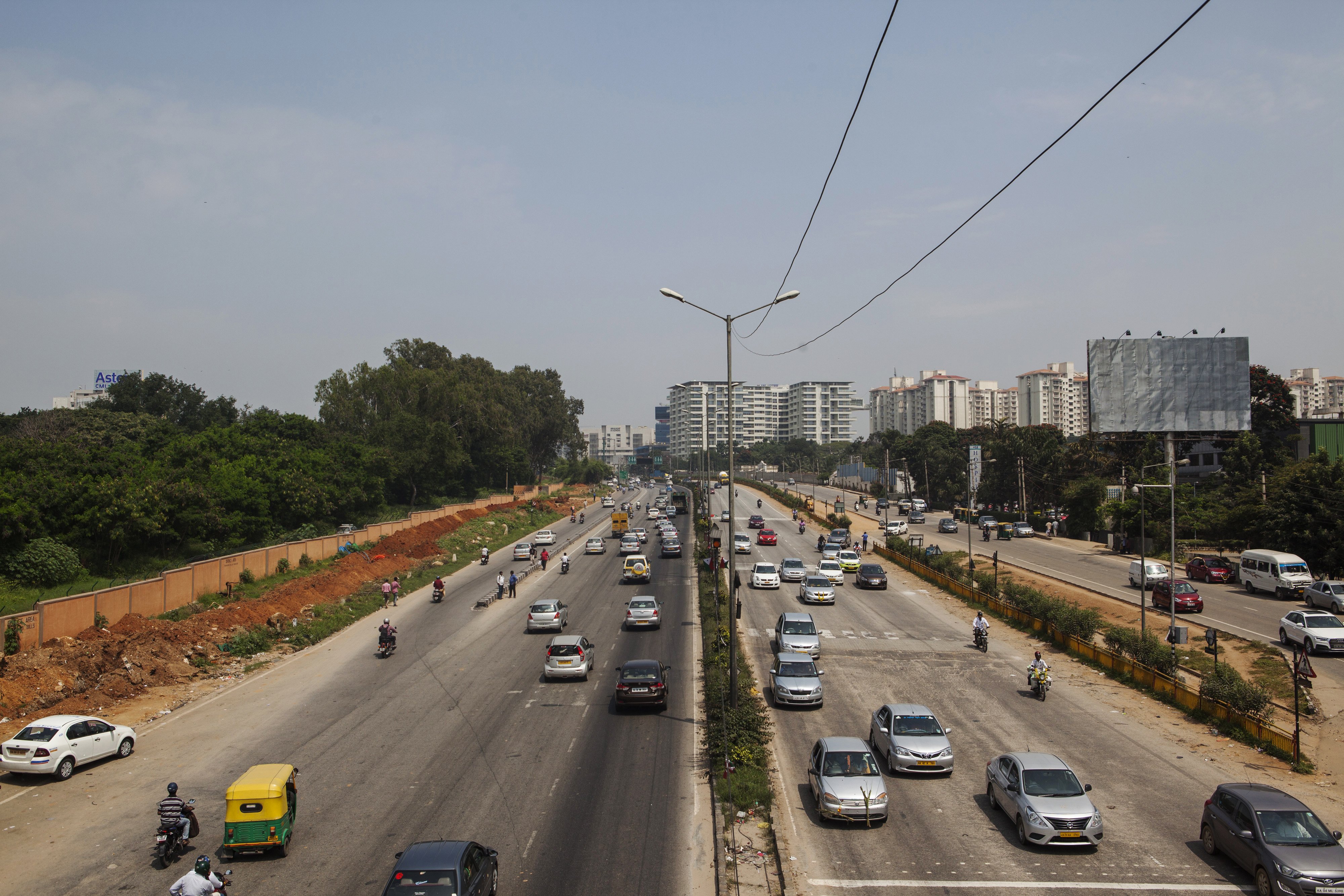 The government's announcement of Bharatmala Pariyojana on Oct. 24, the second biggest highway development programme after the National Highways Development Programme (NHDP), is ambitious given the expected private participation through public private partnership of about Rs 1.06 lakh crore says India Ratings and Research.
The agency said that private participation could be challenging due to the continued stretched balance sheets of many infrastructure developers. The implementation of Bharatmala would depend on fast-tracking of land acquisitions, clearances from the Ministry of Environment, Forest and Climate Change and other clearances, added India Ratings. Timely redressal of dispute by establishing a regulator is also crucial before undertaking such a large scale project because of possible arbitration issues.
As per the National Highways Authority of India's data, the government constructed national highways of 8,231 kms in financial year 2017 against the set target of 15,000 km at 22.55 km/day, against the target of about 40 km/day owing to delays in land acquisition and other statutory framework.
However, the pace of construction picked up to 25.21 km/day during the first quarter of current financial year. India Ratings opines that a slew of measures such as enhancement of approval limit of projects by the NHAI to Rs 2,000 crore from Rs 1,000 crore, increase in compensation rates to farmers under the new land acquisition policy and digitalisation of land acquisitions would expedite projects under Bharatmala.
Since most of the projects are to be constructed in remote areas, India Ratings believes mobilisation of equipment and raw materials would be challenging.
The government announced to construct about 83,677 km of roads (45 km/day) including Bharatmala over the next five years. This would require vast improvement in pre-bidding completion procedures to bring the project until the bidding stage. The programme will incur a capital expenditure of Rs 6.92 lakh crore; of this Phase-1 of Bharatmala will incur capital expenditure of Rs 5.35 lakh crore.
Some of the major issues of the projects awarded through public private partnership under NHDP phases were delay in land acquisitions and obtaining statutory approvals and clearances, aggressive bidding and difficulties in forecasting traffic volumes which led to a decline in private sector participation in the road sector. In view of these issues, India Ratings said that majority of Bharatmala would be delegated through engineering, procurement and construction (EPC) mode.
Bharatmala, Phase-1 of 34,800 km will be implemented by the NHAI, Ministry of Road Transport and Highways (MoRTH), State Public Works Departments and National Highways & Infrastructure Development Corporation Limited to speed up execution. Phase 1 of Bharatmala also involves 10,000 km of pending work under the NHDP.
Bharatmala is different from the existing NHDP, as it focusses on improving the average speed of road network by shortening the length of roads and removing bottlenecks in the existing network, which would help in reducing logistics costs.
As per India Ratings, bank lending to road sector registered a mere 4 percent year-on-year growth to Rs 21 crore last year since the rise in non-performing assets has made banks wary of lending to infrastructure developers. In financial year 2015-16, of the 79 projects, about 80 percent were awarded through EPC mode, while last year, of the 77 projects, 45 percent were awarded through hybrid annuity model and about 32 percent through EPC mode.
The bankers were wary of funding these hybrid annuity model projects and were extremely selective in funding because of asset liability mismatches and increase in stressed assets in their exposure to infrastructure. However, according to India Ratings, the recent move of recapitalisation of banks could be an enabler for banks to carry out incremental lending to the infrastructure segment.
. Read more on Business by BloombergQuint.
Source: Global Economy