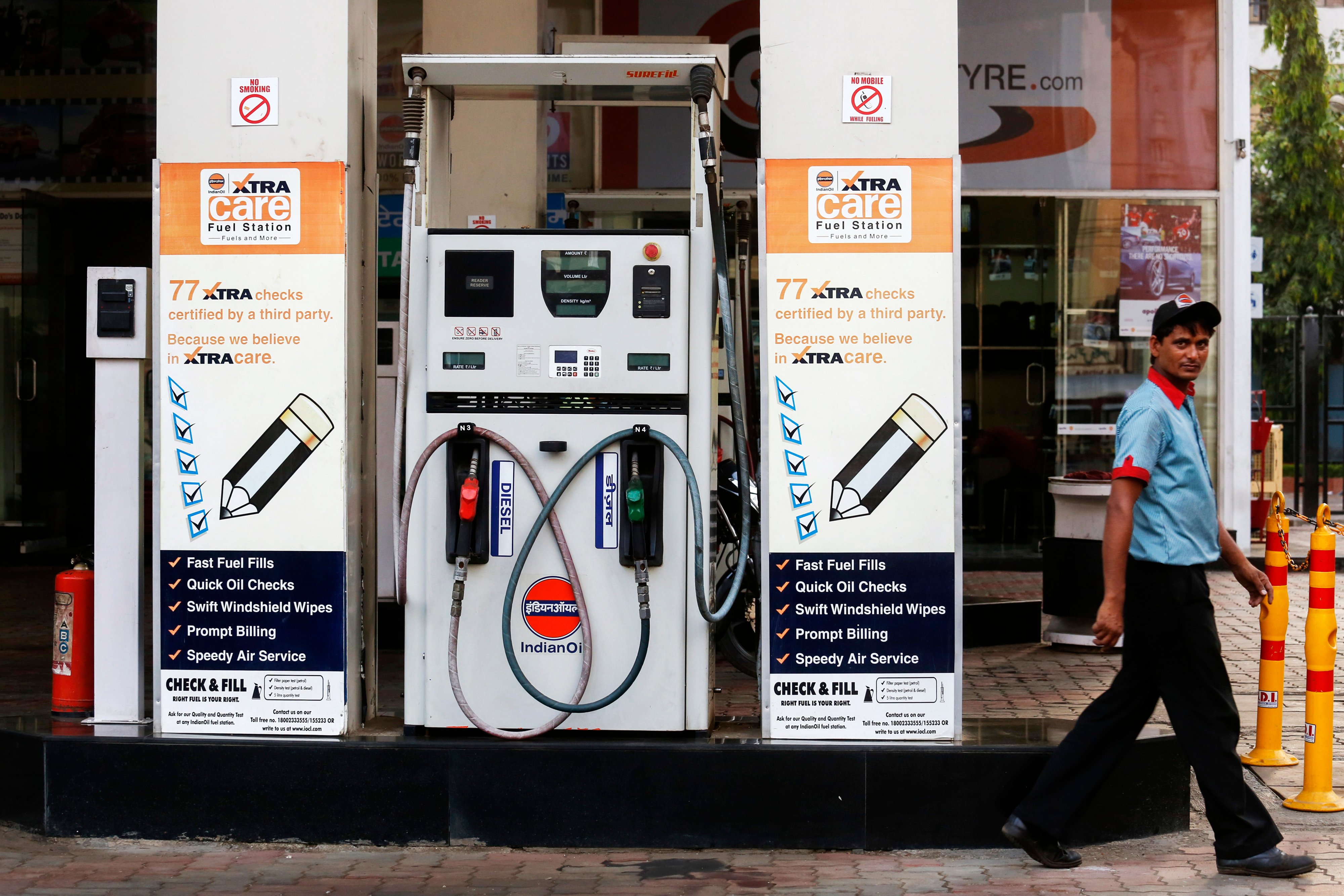 Government's decision to cut excise duty on petrol and diesel will be a relief for consumers as it will lower consumer price index based inflation by around 8-9 basis points, but will add to fiscal concerns of the economy, according to a Nomura report.
This decision further adds to the risk that the government will likely miss its fiscal deficit target for this financial year.
The government had hiked excise duty on petrol and diesel in 2015-16 when international prices were declining, which resulted in substantial fiscal gains, Nomura said, adding that in 2017-18, the government expects total excise collection on fuel at 2 percent of GDP, up from 1.3 percent in 2014-15.
The government announced a reduction in the central excise duty on petrol and diesel by Rs 2 per litre effective October 4, 2017 amid rising international prices.
The fuel will cost Rs 2 per litre less after the first excise duty cut by the Modi government comes into effect. The cost of petrol as on October 3 stood at Rs 70.88 per litre in Delhi while a litre of diesel was priced at an all-time high of Rs 59.14.
Also Read: Revenue Department Removes Additional Excise Duty On Cigarette, Tobacco
The excise duty cut would cost the government Rs 26,000 crore in annual revenue and about Rs 13,000 crore during the remaining part of the ongoing fiscal that ends on March 31, 2018, an official statement announcing the reduction said.
The government, which had between November 2014 and January 2016 raised excise duty on petrol and diesel on nine occasions to take away gains arising from plummeting global oil prices, was criticised for not cutting excise duty despite a sustained rise in fuel prices since July.
. Read more on Business by BloombergQuint.
Source: Global Economy