The Benefits Of Personal Finance Managment and Why You Should Do It Now
I am a skeptical person by nature and I know many of you are as well. I need to know the benefits of what I'm about to do before I do it. If this was your site and I was reading your articles and all you did was tell me to learn how to manage my money I probably would read what you have to say, but never take any action. Why? Because I do not go around listening to random people telling me what best for me. Well, today this guy will layout some of the benefits he has personally enjoyed and why you should listen to him.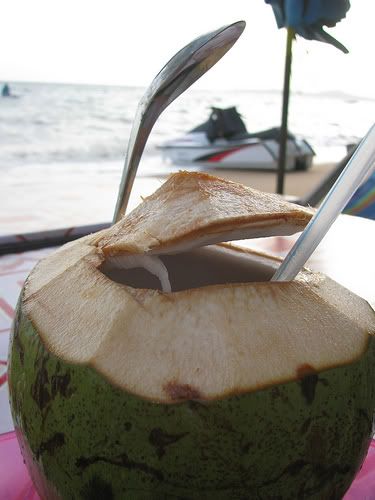 I am going to give it to you straight. If you want to retire early and live comfortable you have to become rich
enough to support your needs. I know you've heard about or have see the elderly struggling with simple everyday needs like food, housing and basic health care. This just goes to show that we are left to secure our own futures. Your 401k will not be enough to support you comfortably and social security might be on its way out with a lot of other programs. It sounds like a horror story, but the facts are all round you, proof that
this is not a story that will end with you living in a fancy country club. We are a society of consumer and if you want to become wealthy you as an individual have to learn to consume less and start spending your money
wisely.
Now on to some of the benefits of financial management that I have personally enjoyed:
Freedom: I do not work for anyone and I get a check in the mail every month that is more than enough to cover all my bills and travel to a new place every week. I have learned how to make my money work for me from a young age so, I am way a head of the game.

Opportunity: I have time and the finances to explore new ventures. This one speak for it self.

Stress-less: I have seen and heard many stress because they do not have the money they think they need. It really does not matter how much you are earning because you can learn how to use what you have to get what you want.

Giving: I am able to help others and this in it self is a great blessing.
Some of the benefits of financial management that I am looking forward to enjoying are:
Future generations: I have something to teach my kids that will keep them on the path that I am on and hopefully they will enjoy the same lifestyle I do now.

Retirement: Yes I am looking forward to retirement. I will spend it on the beaches of Jamaica just relaxing and sipping coconut water right from the coconut. My retirement fund is set
aside and ready for the day I call it quits.
I was born to a poor family and lived in a bad neighborhood till I was 19, I was never given anything except for my mothers teachings and everything I have was earned within a decade. I believe finance management is one of the best things you can learn in your lifetime. The benefits are HUGE, words cannot explain how important it is and how it will impact your life. Hopefully you will at least pick up a book on personal financial management and try to write your own story.
This has been a guest post from J. Scott over at jinij.com the entry level finance blog. A site that motivate and inspires you to manage your money.